Do you know broadband?
WiFi is a convenient and cost effective solution for businesses, but it's important to ensure that your network is not at risk of being used and viewed by unscrupulous people.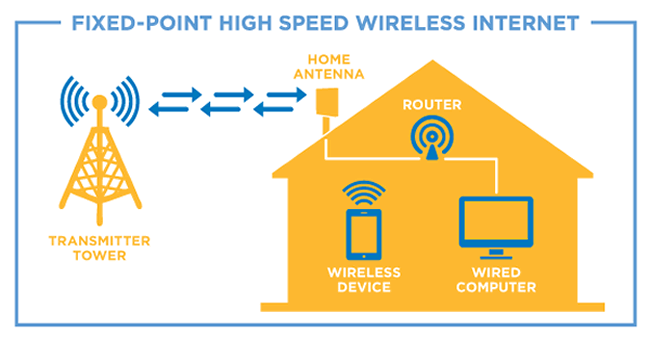 Fixed wireless is a method of transmission of high speed data traffic via a wireless connection between two fixed points. Subscriber service consists of a microwave antenna and radio on customer's rooftop for transmitting and receiving RF signals. The customer's antenna points to the service provider's RF transceiver (Access Point) located on the radio tower or tall building. Fixed wireless connection with customer has clear Line of Sight (LOS) to the Access Point can reach distance up to 50 miles and data rate up to hundreds of Mbps.